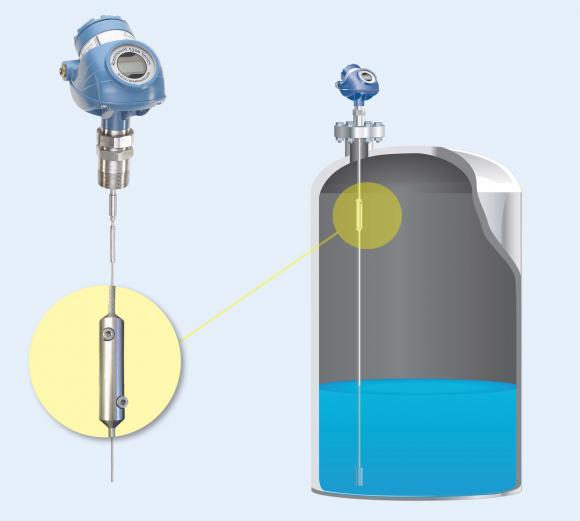 Emerson Process Management presents a unique feature of functional testing of GWR level transmitters and continuous device status monitoring. Reference reflector function now available in Rosemount® 5300 level indicators, is designed for applications which require periodic checking of the level indicator accuracy and to prevent overflows.
Rosemount 5300 with a function of reference reflector allows control testing of the unit automatically without process interruption or raising the product level in the tank manually. This option reduces risk of overflows and shortens the performance check time of the unit. Now it is not necessary to remove the device from the process unit or depressurize for physical level check. This function reduces operating costs, increases fault free operating time and improves the safety level at a plant.
In the past, checking most of the guided wave radars required manual raise of liquid level in the tank to the point of signal actuation, increasing the risk of overflows. This process could take up to half a day, which interfered with normal operation of the plant.