TechnoHub is launching sales of welding equipment made by Arcon (USA)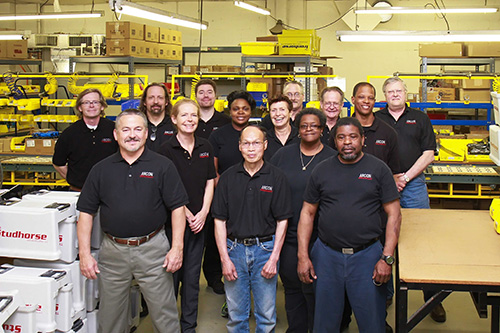 Arcon builds a complete line of welders for Stick / TIG / MIG & Flux-core, as well as a lightweight (80 lbs.), portable stud welder that will weld up to ¾" studs.

With its rugged design, excellent welding characteristics, and the support of the staff, the Workhorse line of welders provides an excellent option for end users looking for a great welder that will last.
• Original design has an ARC dynamic like no other; "Constant Power" = Constant Heat.
Operator can vary penetration by varying arc length, heat stays the same.
• Latest model is a true Pre-Settable, CC/CV – "Multi-function welder; offering Stick / TIG / MIG & Flux-core welding modes in one compact, rugged machine!
• Welders are built to be rugged & reliable; especially in harsh environments.
• Fiberglass reinforced polyester resin case. Extremely tough and durable, our cases provide strong structural support for the electronics and magnetics inside.
• All models come with a standard 3-year parts warranty, plus a Five Year Warranty against corrosion related failures.
• Deliberately kept simple. Arcon welders don't come with 10 or 15 confusing options, just the basics needed for great welds.  
• Low cost of ownership. By using SCR devises to "invert" our power, we provide a far more rugged switch than the IGBT switches used by all other competitors.
• All current replacement parts are "backwards compatible" with earlier models.
• Built in the USA, with pride, at the facility in Maryland.