In case of fire, especially in potentially explosive atmospheres you must notify the staff through the use of light and sound signals, like alarm annunciators. In chemical industry, port facilities, ships and offshore platforms warning devices must be of high reliability. Annunciators and alarms we supply are designed specifically for use in explosive atmospheres and harsh operating conditions and can be used on standard facilities located both onshore and offshore.
Weatherproof horn-type loudspeakers
Explosion-proof loudspeakers
Explosion-proof exit sings
Flashing light beacons
Weatherproof sirens
Visual indicators
Weatherproof horn-type loudspeakers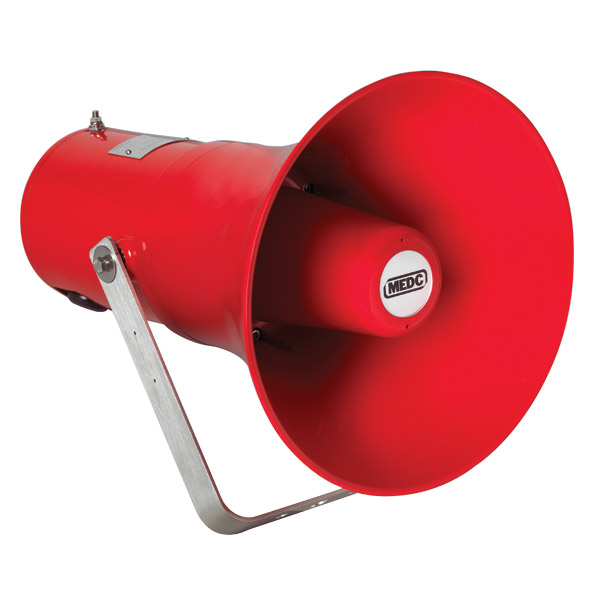 Horn loudspeakers
Weatherproof loudspeakers are used at industrial sites. A wide operating temperature range and the class IP 66/67 protection allow the use of weatherproof sound sirens on the street. Features of the equipment make it possible to use outdoor sirens offshore and at marine ports.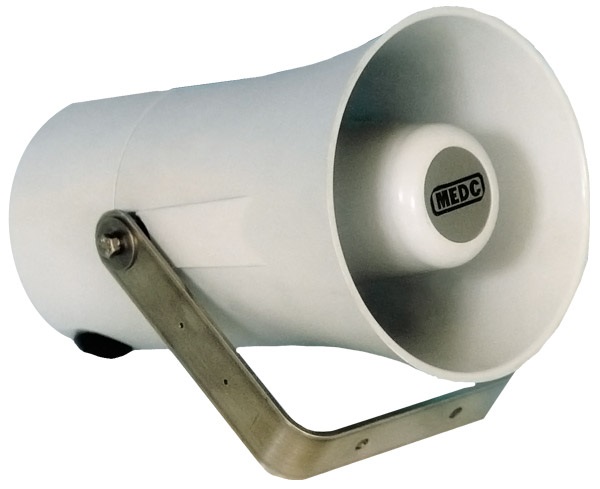 Basic parameters:
– plastic housing GRP
– various colors, plastic, GRP (upon request)
– wide power range
– high degree of protection from external influences
– ability to change the powered loudspeaker
– transformer 100 V
Explosion-proof loudspeakers
Explosion-proof exit sings
Flashing light beacons
Weatherproof sirens
Visual indicators