Effectiveness of industrial lighting equipment is vital for any industrial production. Industrial devices are completely different from those used in residential and office units, they are secured from negative exposures of various kinds: occupational dust, mechanical damages, and aggressive chemical compounds fumes in the air. Industrial lighting equipment can be operated continuously and does not require thorough care.
Portable Lighting
Floodlights
Emergency lights
LED Luminaires
Telescoping Light Poles
Airfield Ground Lighting
Portable Lighting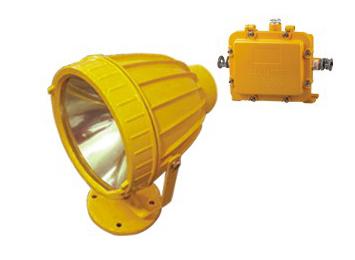 EVH Fluorescent Portable Hand Lamps
can be used:
In areas made hazardous by the presence of flammable gases and vapors, combustible dusts, or easily ignitable fibers and flyings
During plant shut downs for maintenance and installation
Where fixed lighting is not practical
For emergency lighting applications
When inspecting aircraft wing tanks, vats, process vessels, fuel tanks, etc.
RCDER Incandescent Portable Floodlights
provide general illumination in locations having hazardous atmospheres, such as:
Oil refineries
Oil and gasoline loading docks
Aircraft servicing docks and shelters
Distilleries
Paint manufacturing plants
Pumping stations
Other Class I, Groups C and D locations
VS Series Incandescent Portable Hand Lamps
are used:
In wet or corrosive locations to exclude moisture, dirt, corrosive chemicals, etc.
Where an incandescent lamp of up to 100 watts is required in a portable hand lamp
Floodlights
Emergency lights
LED Luminaires
Telescoping Light Poles
Airfield Ground Lighting