A wide range of electric motors in various versions are presented in the list of our products. Engines produced for fixed machines drive have design features as specified and can be used for the needs of coal, chemical, gas, petrochemical and other industries. Single purpose engines can be used in hazardous areas, in conditions of a mixture of gases, vapors and dust formation in an environment with high humidity and low temperature.
Explosion Proof General Purpose Motors
Multi Speed motors
Direct current motors
Alternating current motors
Servo Motors (SSBSM)
Explosion Proof General Purpose Motors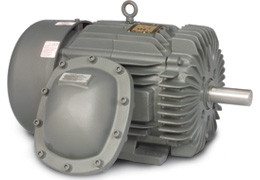 Explosion Proof motors are designed and built to contain an explosion inside and not propagate it into the surrounding atmosphere. Aproval listings are avalable for Class I (Gas) and or Class II (Dust) hazardous enviroments. Single and three phase designs are suitable for fixed speed, sine wave only operation.
We can offer you: UL & CSA approved for Class I, Group D; Class I, Group D, Class II, Group F & G; Class I, Group C & D, Class II, Group F & G. Totally enclosed heavy guage steel and cast iron construction. Single and Three Phase designs. 60Hz & 50Hz data included on the nameplate.  1.0 Service Factor. Super-E® explosion proof motors have NEMA Premium® efficiency and 3 year warranty. Fixed speed sine wave operation only.
Multi Speed motors
Direct current motors
Alternating current motors
Servo Motors (SSBSM)