CNPC has built a commercial gas treatment plant of 9 billion m3 / year capacity in Turkmenistan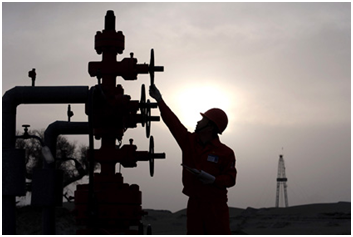 Commercial gas treatment plant of 9 billion cubic meters/a year capacity launched on Wednesday in the east of Turkmenistan. This allows to increase the "blue fuel" export from the Republic of China.
The 600 million dollars plant is built by China National Petroleum Corporation (CNPC) in Bagtyyarlyk (Happy) contract area. It is the second plant in the area, the first plant of 6.5 billion cubic meters capacity was launched in 2009.
Bagtyyarlyk Contract Area is under CNPC development since 2007 and is the main raw material base for Turkmenistan-China gas pipeline, commissioned in December 2014.
According to CNPC, with the commissioning of second plant exports of Turkmen natural gas to China reached 80 million cubic meters per day. According to bilateral agreements, Turkmenistan is to supply 65 billion cubic meters of gas to China annually.