Russia and China has signed the largest contract in the history of "Gazprom"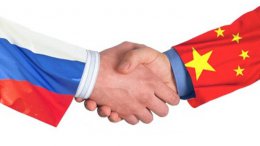 Today in Shanghai the CEO of "Gazprom" Alexey Miller and the President of China National Petroleum Corporation (CNPC) Zhou Jiping have signed a contract for supply of Russian pipeline gas to China via eastern route. The document was signed in the presence of Russian President Vladimir Putin and PRC President Xi Jinping.
The contract for a period of 30 years stipulates an export of 38 billion cubic meters of Russian gas to China per year. The contract was signed on mutually beneficial terms and includes such key parameters as the pricing formula pegged to the oil basket and the "take or pay" term.
"Russia and China signed the largest contract for gas supply in the history of the Soviet Union and "Gazprom"- more than 1 trillion cubic meters for the duration of an agreement. We opened an entirely new market with a huge potential for Russian gas.
The supply scheme of Russian pipeline gas to China is the largest investment project of global importance. In Russian territory alone an investment in the gas production & distribution facilities  building will make $55 billion. A large-scale gas infrastructure will be set up in the eastern part of Russia leading to an economic development of the region. Entire sectors of the Russian economy will be given a boost for development: metal industry, pipe and tube production, machinery manufacturing.
Today we have opened the first page of a thick volume of the fascinating history of Russian-Chinese gas sector cooperation, in which we inscribe a lot more important chapters"- said Alexey Miller.